Quickbooks Expert Rochelle Dejong: Income Tax Preparation
What about income tax planning and preparation?
Because R&D is not a CPA firm, we do not provide income tax planning and preparation or perform audits. Those functions are typically performed by Certified Public Accountants. We view ourselves as an extension of our client's business and act in that capacity to provide a foundation of accurate financial records.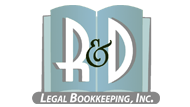 Rochelle Dejong
311 State Route 94 South, Warwick, New York 10990
(845) 986 9424
Ask Rochelle Dejong a Question
rdlegalbookkeeping.com

My professional experience consists of over 30 years working in an accounting environment with numerous accounting software packages. My goal is to assist small business with their bookkeeping and financial needs to keep them up to date with their financial reports so that they may achieve their goals.
---
More From The Ask The Expert
Comments
MUST READ NEWS
Boy Scouts to honor bank president


ANDOVER — The Boy Scouts of America, Patriots' Path Council will be honoring Anthony Labozzetta, President and chief executive officer EO, Sussex Bank with the 36th...
William A. Hart
William A. Hart, 78, passed on Tuesday, Aug. 15, 2017. William was born on March 4, 1939, in The Bronx, N.Y., to the late Jerome A. and Anne E. (Desmond) Hart Sr. William was a...
William Van Tassel, Sr.
William Van Tassel Sr., 85, passed away at his residence on Saturday August 19, 2017. William was born on June 20, 1932 in Franklin to the late Miles Samuel and Bertha (nee...
Sussex Scout earns first place


SUSSEX BOROUGH —

For the second year in a row, Hunter Baker represented Pack 153 (Church of the Good Shepherd, Sussex) at the NYC World...
VIDEOS
---
Sign up to get our newsletter emailed to you every week!
Enter your email address in the box below.
Select the newsletters you would like to subscribe to.
Click the 'SUBSCRIBE' button.